welcome to the 2019 delicious not gorgeous year in reivew review! my favorites, the most popular recipes and some laughs.
my favorite 2019 delicious not gorgeous recipes
definitely the savory showstopper on the blog this year: this whole roasted cauliflower with hollandaise, shoestring potatoes and pickled red onion at the top of this post. inspired by liholiho yacht club in sf, my cousin claims this dish made her a cauliflower convert.
it's probably a good thing i live a cool 7+ hour drive from sqirl, or i'd have this citrus kale pesto rice bowl (aka their sorrel pesto rice bowl) way too frequently. it's creamy, crunchy, chewy and tangy, the perfect lunch to look forward to in the middle of the work day.
in true paleta week fashion, i posted these matcha popsicles with cherry rose compote. this ice cream here is leaps and bounds better than any other ice cream i've made, and the creamsicle vibes make these something i'd much rather have in my freezer than the overhyped brown sugar pearl milk popsicles.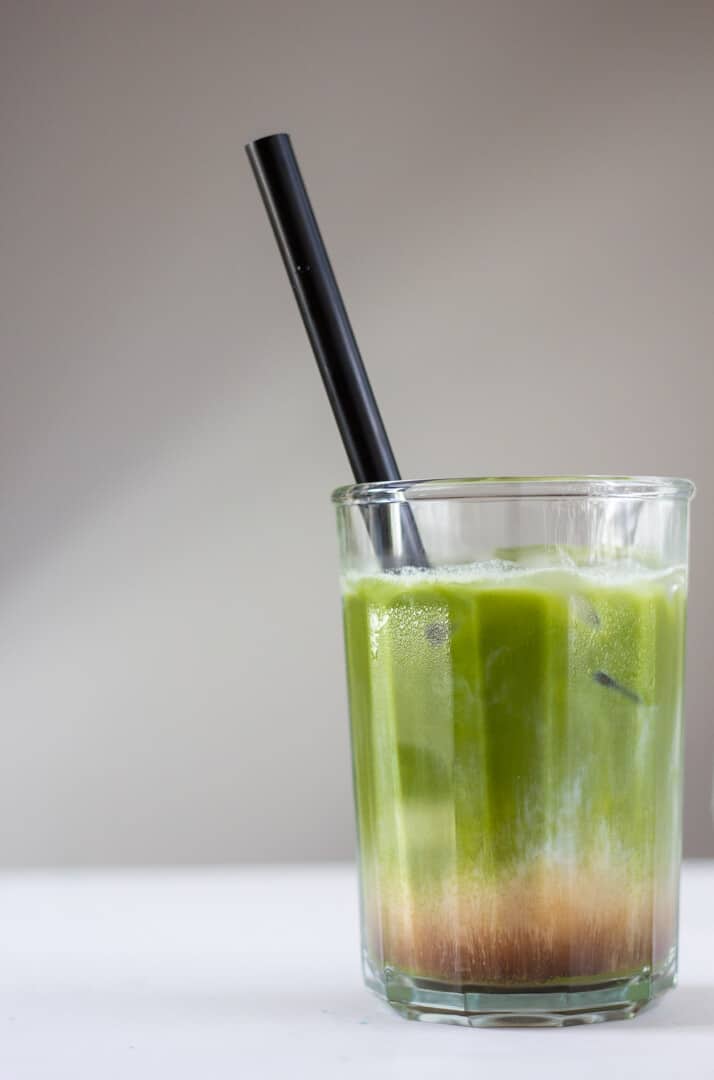 how many times have i visited forum coffee in sd? exactly once. how many times have i craved their iced earl grey matcha latte? who knows. so i made it at home, and i'm now ready to make this whenever i need a loooong afternoon break.
i can't get enough matcha, apparently. i loved the green tea pie with citrus cream at stonemill matcha, and i was determined to conquer my pie crust struggles. ta da, a crazy decadent matcha flavored custard with an a+, easy to make vodka pie crust that even my inexperience can't bungle.
most popular recipes of 2019
i love all things chewy and mochi like, and it looks like you do, too! my aunt gave me this recipe for nian gao and i made at least 5 batches in 2 weeks.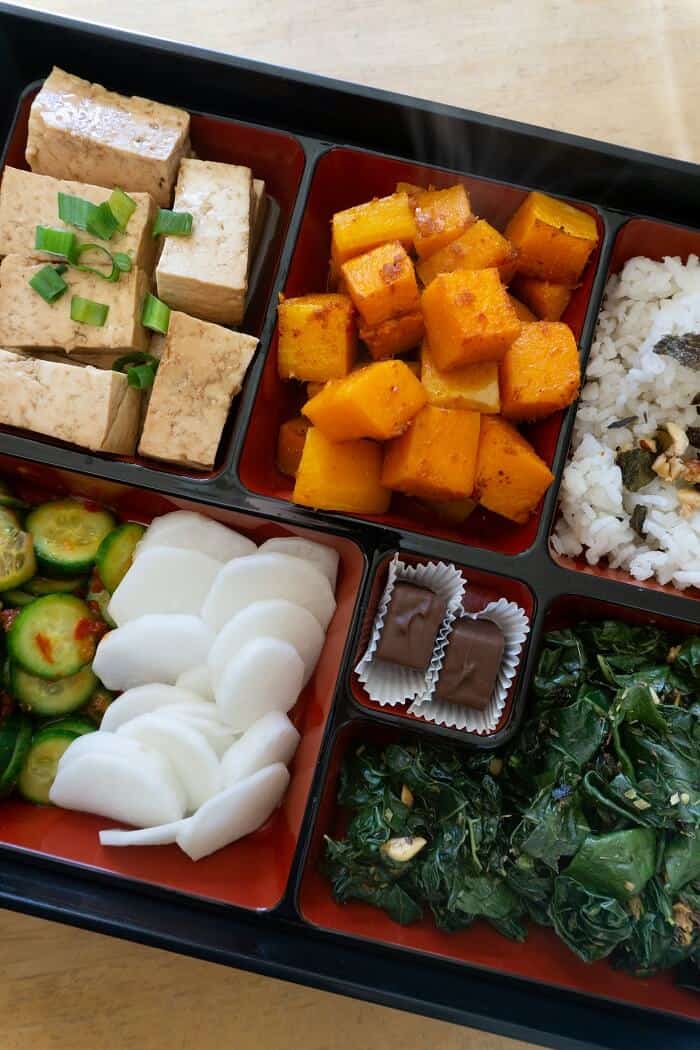 all those colorful veggies, prettily placed in a bento box – no wonder why this vegetarian bento box was well-received!

it's hibernation szn, time to drink up this toasted black sesame latte!

spam musubi, a perennial favorite, with new pics for 2019. my family devoured a plateful over 30 minutes on christmas, so i understand why this is so popular lol.

garlic butter noodles because who doesn't want savory, salty, buttery noodles?!
2019 flops
thanksgiving was the catalyst for this brown butter custard pie from christina tosi. after spending hours and recruiting friends to help, i transported it an hour in the trunk of a car to my grandma's house. baaaad move. the sauce sloshed everywhere, and i was too annoyed to deal with it, and left the pie in the corner of the kitchen. bad move #2, since the custard softened so much that the pie was not sliceable. but no matter, this is delicious not gorgeous! and yet, i didn't love it. the butter i browned so lovingly was mysteriously absent from the too creamy custard, the white chocolate sweet potato ganache too lumpy, the cranberry sauce/cinnamon toast crunch crust fine but unmemorable. sigh.
in case you've missed it: i've been waxing poetic about bon appetit and its youtube videos for months. so when i saw the christmas cookie recipes they did this year, i made my friend pick one and got down to business. despite rick's kindness, they were not quite amazing looking, since the lines of the chocolate and sugar were so messy, and this is after we had to re-apply the sugar to make it show up (otherwise it melted into the cookie). and i also realized i'm not a fan of fresh mint in baked goods, so there's that. the most exciting part of this whole 4 hour cookie debacle was the words of affirmation from rick!!
want to see more year in review recaps?