this was going to be a summer eats in sf post, about all the eats i had in sf while i was working and living there. but then i was looking through my pictures, and was like ooh but what about this and this and this? things that weren't necessarily eaten in sf during the span of my internship. so, behold, a photo dump and me dreamily waxing about all the bougie summer eats in the san francisco bay area that i consumed.
i was lucky to have such an incredible summer, when i was pre-occupied with what was easily my favorite internship yet. maybe because i actually got to do something besides cold email grad students (half of whom would shut me down and say that their school directory wasn't meant to be used in such a way and blah blah. YOU THINK I WANTED TO BE DOING THAT?!). maybe because of the really friendly intern cohort i had the privilege of being part of. and maybe because of all the food i got to try.
day 1 of my internship was already off to a pretty solid start. i went out to lunch with my department, and had shrimp and grits. (not the best choice for an unseasonably warm day in sf, but that's besides the point). as soon as i left the office at the end of the day, i promptly rushed into b. patisserie 2 minutes before closing to celebrate national kouign amann day with a black sesame kouign amann. if you like liquid black sesame, and you like kouign amanns/croissants/BUTTER, then you would like their black sesame kouign amann. i know they trot it out along with their other lunar new year seasonal offerings too, so fret not if you haven't tried it yet.
and then, i ended up at vidcon, a youtube convention, on day 2 of my internship. there was a fancy steak dinner that was easily the longest and most expensive dinner i've ever had, there was spanish food in downtown disney, there was shrimp ceviche at the airport. work travel is fun :3
i was feeling a little isolated from the interns, kind of because i was pre-occupied with moving in and settling in and then jetting out of the office. but i knew i was going to get along with them when we went out for szechuan noodles at chong qing xiao mian. if you can share an obscene amount of carbs and laugh through it all, i think that's a pretty good indicator of people clicking.
i feel like everyone is obsessed with salt & straw, humphrey slocombe and bi-rite creamery in the sf ice cream world. none of them are bad, but none of them are great. greatness came to me in the form of garden creamery, whose startling pink shop is smack dab in the mission. they have flavors like matcha butter mochi and genmaicha and ube pandan that feed the part of me that never gets sick of asian food. my friend got the passionfruit banana, a vegan nice cream, and even that was phenomenal. idk what kind of sorcery this is, but i like it.
i also went to carmel for a day trip. we wanted to do sparklers, but sparklers aren't allowed on the beach. whoops. it was super windy and cold anyways, so i doubt they would have lit. we ate at a fancy place in downtown and had pan-fried gnocchi and bread pudding, and then made salted caramel kahlua shakes when we got home. #health
there was also this breakfast burrito and doughnut date at rose cafe & donuts with 2 high school friends and a middle school friend, though we all (okay, all of us who've been since one of us hasn't) agreed that ali baba in davis has better breakfast burritos. i apparently also have a thing for large doughnuts.
and then when one of the breakfast date girls turned 21, she and another friend stayed over in my apartment for a night filled with pricey marlowe food, dan tats and dranks (i had a regrettable sugar snap pea cocktail that tasted like alcoholic green juice, though i am into moscow mules after tasting one at that bar, provided that there's only a drop of vodka).
and then for my late 21st birthday celebration, my parents took me to state bird provisions. let me tell you, that was pretty ground-breaking. they had a carrot mochi dish with brown butter and pistachio dukkah that i want forevermore, and the ice cream sandwich was much more than your typical drugstore variety. i wasn't impressed by the dishes that yelpers seemed to love, but i guess that goes to show that yelp shouldn't be your end all be all.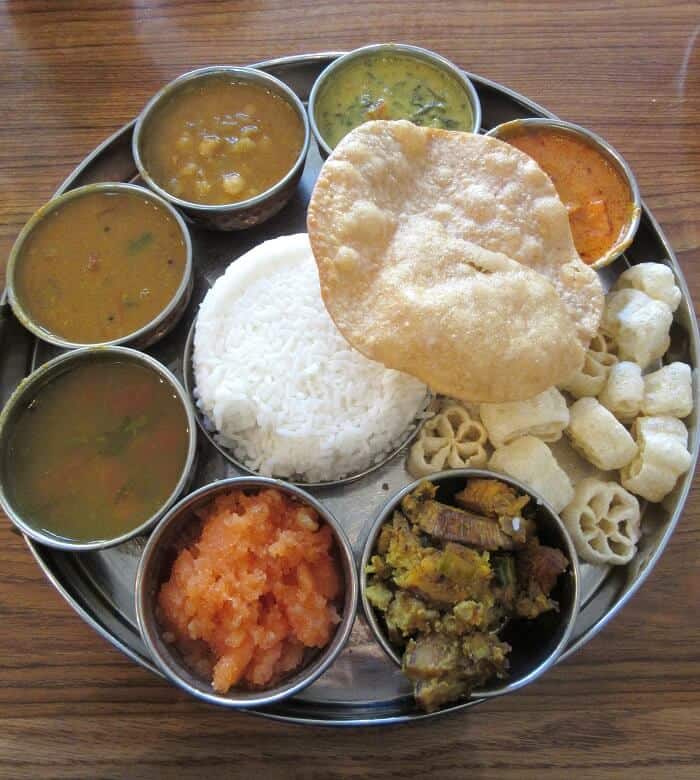 a couple of the interns and i went to dakshin for dosas. we had a masala dosa with potatoes, as well as this platter of tons of veggies, and i was in heaven. they thought it was kind of expensive and bland, but i was blown away. (and then we switched roles when we went to dumpling time, and i was very salty about the bland and expensive and slow dim sum).
we went to utah for an intern trip to visit hq, where we met the utah interns and bemoaned the lack of things to do and expensed an all you can eat brazillian steakhouse dinner (the ability to expense the dinner was more satisfying than the food, which must have had some relation to the great salt lakes. i'm funny sometimes, i think). also where i met my new love, harmon's, home of the cheap limoncello gelato.
for our last hurrah, a few of the interns and i went to liholiho yacht club for dinner. i had a life-changing octopus and curried raisin and castelvetrano olive dish. the pics for that didn't come out great, so i give you a picture of the baked hawaii with caramelized pineapple ice cream, aka the reason i wanted to go. it was ho-hum despite the grandeur, but i shook off the disappointment with a rousing hour of scream-singing destiny's child and backstreet boys in a not-very-sound-proof karaoke joint.
1 year ago: Waffles with Spiced Pumpkin Butter and Brown Sugar Walnut Crumble, Garlicky Swiss Chard with Olives, Parmesan and Raisins
2 years ago: Oatmeal Cookie Pancakes, Quinoa Pilaf with Swiss Chard and Dried Apricots
3 years ago: (Vegetarian) Egg Gratin with Swiss Chard and Cherry Tomatoes, Somen Salad
4 years ago: Basic Waffles, Vegan Apple Pie Smoothie
more bay area adventures
Rooster and Rice (and 12 Other Restaurants I Went to in SF)