Print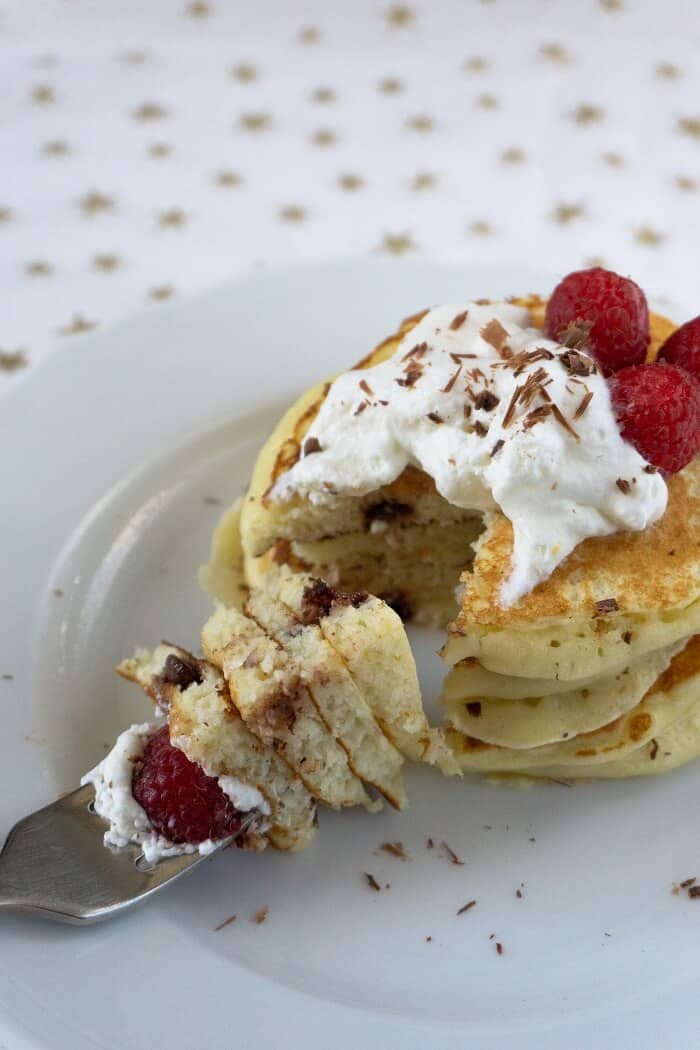 Alton Brown's Pancakes
Alton Brown's pancakes are so reliably good that they're my go to pancakes again and again.
Pancake Mix
1

cup

all-purpose flour

¼

teaspoon

baking soda

½

teaspoon

baking powder

⅙

tablespoon

kosher salt

⅓

tablespoon

granulated sugar
Pancake Mix
Combine all ingredients. Use within 3 months.
Pancake Assembly
Whisk the egg and butter in a bowl, then whisk in the buttermilk.

Add to the pancake mix. Whisk until just combined. Don't worry about the lumps.

Ladle onto the griddle and sprinkle on toppings. Press in the toppings gently. When bubbles begin to set around the edges and the bottom is golden, flip. Cook until set.