Yaki manju is one of those desserts that might be an acquired taste for some. It has beans, and yes, it's a dessert. However, it's still pretty tame, and I'd recommend it for anyone who wants to dip their toes into Japanese desserts. I made it for my dad's non-Asian co-workers once, and they loved it (or so they said; they're very nice ladies who happen to be moms, so I can't say for certain if they actually liked them).
Yaki manju is kind of like a Japanese turnover. You have a flaky dough that's not unlike pie crust on the outside. This manju uses a super delicate dough that shatters on contact and isn't that great for long transports. At the Buddhist temple I attend, they use a heartier dough that, while isn't as tasty (in my opinion), holds up a lot better and is easier and faster to work with.
The inside is filled with sweet red bean paste. There are two types that I've used before: tsubushian and koshian. Tsubushian is a sweetened bean paste made from red beans (adzuki beans). It's more of a coarse paste, so there's bits of bean and skin present. Koshian is a smoother paste that has the bean skins taken out. I like tsubushian, as I think it's more interesting that koshian. You can use either. I know a number of Japanese moms and obachans who make their own, but I'm lazy and buy mine from my local Asian supermarket. I usually buy the type that is stored in a plastic bag that looks like this. (Update: apparently there's tsubuan and tsubushian, which you can read about here).
You can also fill the yaki manju with lima bean paste. I've never cared for lima beans, so I've never used it to fill my manju. However, here's a recipe for lima bean paste (shiro-an) that looks good if you'd like to try it, though I bet you could find a store bought one if you'd like.
Another red bean dessert you might like: Strawberry Daifuku
Yaki Manju
Yaki manju is a flaky, buttery Japanese dessert filled with sweet beans.
Ingredients
2 1/2

cups

all-purpose flour

1

T

granulated sugar

1/2

tsp

kosher salt

1

cup

canola oil

5

T

ice water

1

package tsubuan or tsubushian or koshian

divided into 24 balls

1

egg yolk

beaten with 1 tsp water
Instructions
Mix the flour, sugar and salt.

Mix the oil and water (it won't combine because, well, oil and water, but that's fine). Add to the flour and mix until well blended.

Divide the dough into 24 pieces. Flatten and place a portion of red bean paste in the center. Wrap the dough around the red bean paste until you can only see the dough.

Flatten slightly and place on a lined baking sheet (they don't spread much, so you can place them close together). Brush with egg wash. If you'd like, sprinkle with sesame seeds.

Bake at 400F for 30-35 minutes, or until golden. Don't freak out if they're a little cracked; they're still delicious.
Recipe Notes
From my Aunty Lily.
more japanese (ish) treats for you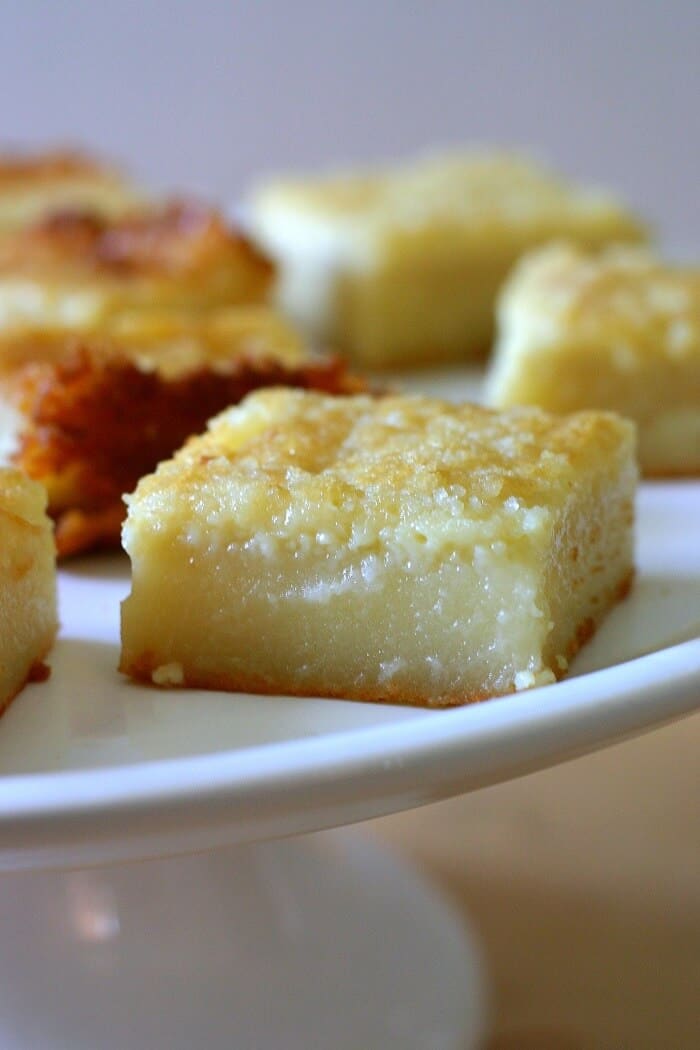 butter mochi and custard mochi